The Multicultural Media & Correspondents Association is hosting its 7th annual Multicultural Media Correspondents Dinner and Summit on October 06, 2022 at the Capital Hilton 1001 16th Street, NW, Washington, DC 20036.
A bevy of entertainers, media industry insiders and influencers, policymakers, executives and corporate and advocacy organizational allies are slated to attend this exclusive, invitation-only gala.
Black Tie Optional. COVID-19 protocols will be strictly enforced including mandatory proof of vaccination. Please note this event is invite-only and your invitation is non -transferable.
​
MMCA's 7th Annual Multicultural Media Correspondents Dinner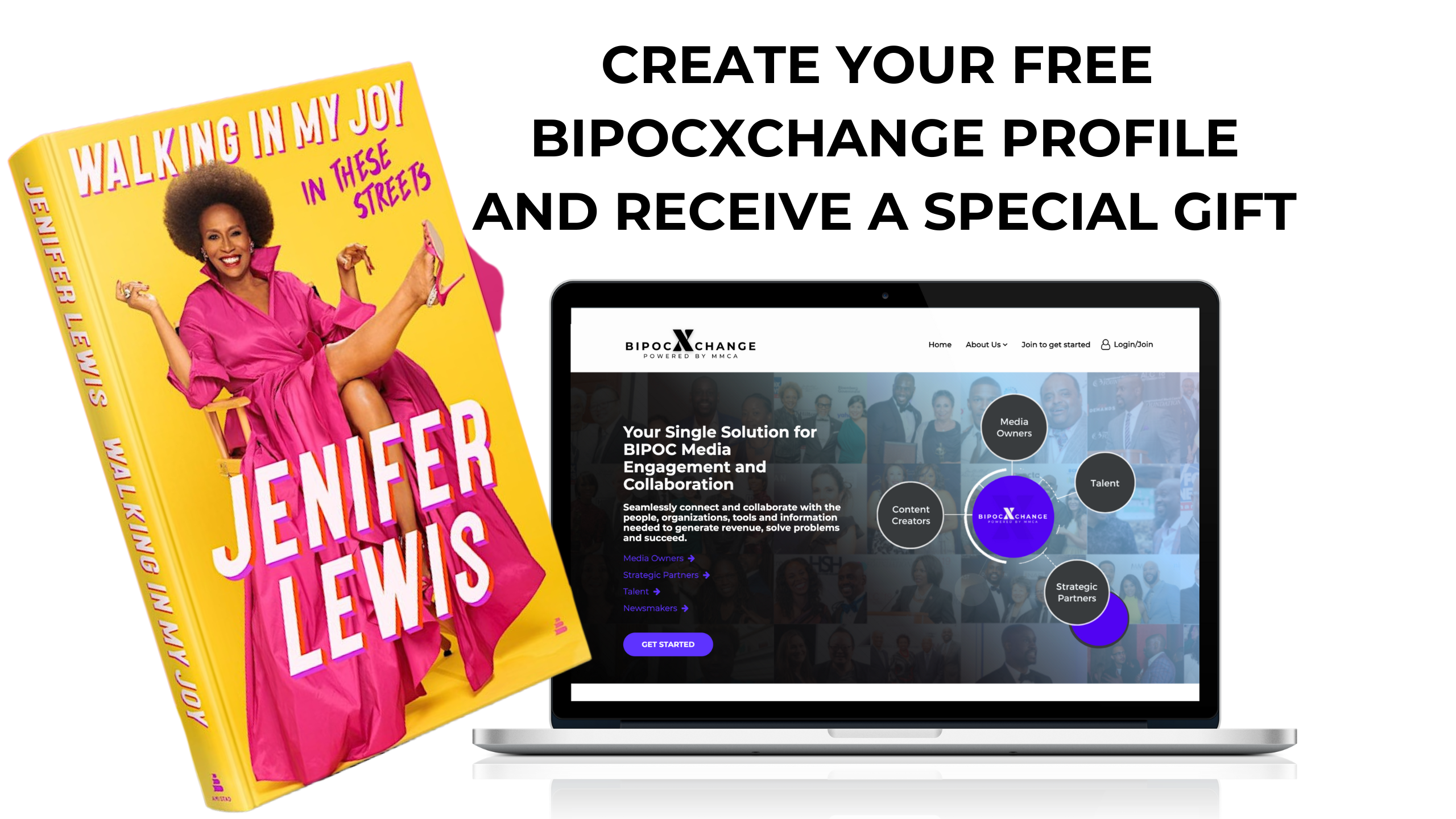 Jennifer Lewis – Actress, Comedian, Author, Activist
Jenifer Lewis is one of Hollywood's most familiar faces, with more than 300 appearances in film and television. Dubbed a "national treasure" by TV Guide.com, Jenifer stars on the hit show Black-ish (ABC), where her hilarious portrayal of "Ruby Johnson" earned her a nomination for the 2016 Critics Choice Award. Jenifer's most recent movies include The Wedding Ringer, Think Like A Man, Think Like A Man Too and Baggage Claim. She delivered legendary performances as Tina Turner's mother in What's Love Got to Do With It and in The Preacher's Wife as the mother of Whitney Houston's character. Jenifer starred opposite Matt Damon in Clint Eastwood's Hereafter and for director Tyler Perry, Jenifer created unforgettable characters in Madea's Family Reunion and Meet the Browns. In the movie Castaway, Jenifer portrayed Tom Hanks' boss. In animated films, Jenifer's uniquely recognizable voice is adored by Disney fans worldwide in roles such as "Flo" in Cars and Cars 2 and as "Mama Odie" in The Princess and the Frog.
Jenifer's TV roles have ranged from regular appearances as "Aunt Helen" on The Fresh Prince of Bel-Air to guest star roles on Friends, Boston Legal and Girlfriends. For six seasons, Jenifer portrayed "Lana Hawkins" on Lifetime's hit series Strong Medicine. Although best known for her Hollywood success, Jenifer has enjoyed a wide-ranging and varied career in music and theater. Jenifer has performed in four Broadway shows, including Hairspray in the role of "Motormouth Mable." In 2014, she received an electrifying standing ovation at Carnegie Hall when she sang with the New York Pops orchestra. All told, Jenifer has presented more than 200 concerts, performing in 49 states and on four continents.
Jenifer was born and raised in Kinloch, Missouri. Her accomplishments as an entertainer and community activist have been recognized with an honorary doctorate from her alma mater, Webster University in St. Louis and by the American Black Film Festival's Career Achievement Award.
Sybil Wilkes – Former Co-host the Tom Joyner Morning Show and Co-founder YoSy Media
Sybil Wilkes has been an important listener resource for over two decades. Known as "The Voice of Reason" on the Tom Joyner Morning Show, she delivered news, information and entertainment with honesty, accessibility and integrity earning the trust of her nationwide audience. Establishing a news division for Urban One, Wilkes serves as both Executive Director and talent, providing content across multiple platforms for the network. In a climate often crowded with bias, hidden agendas and "spin", Sybil will provide a clear and concise break down of pertinent news developments, getting to the heart of the issues that matter most to listeners. What Sybil brings to news programming is an entertaining yet no nonsense approach to news reporting that cuts through the clutter of media muck and gets down to the important issues of the communities she serves and shares with her audience. She provides insight, intelligent dialogue, detailed analysis, cultural perspective and historical context to issues.
Ellen Photo Ellen Nakashima - National Security Reporter for the Washington Post
Ellen Nakashima is a national security reporter for The Washington Post. She covers cybersecurity counterterrorism and intelligence issues. She has probed Russia's efforts to influence the outcome of the 2016 presidential election and contacts between aides to President Trump and Russian officials, work which led her and her colleagues to win a Pulitzer Prize in 2018. She was part of another team awarded the Pulitzer Prize for Public Service in 2014 for reporting on the hidden scope of government surveillance and its policy implications. Nakashima has also served as a Southeast Asia correspondent and covered the White House and Virginia state politics. She joined The Post in 1995. Honors and Awards: Pulitzer Prize for Public Service, 2014; Gerald Loeb Award 2014, NSA stories; Society of American Business Editors and Writers enterprise award 2009, for the story "Banking Regulator Played Advocate over Enforcer"; Daily Californian Alumni Association Alumna of the Year, 2017; Pulitzer Prize for reporting on Russian interference in the 2016 presidential election.
José Díaz-Balart - Host José Diaz-Balart Reports, MSNBC

José Díaz-Balart Caballero (born November 7, 1960) is a Cuban-American journalist and television anchorman.[2] On September 7, 2021, Diaz-Balart stepped down as anchor of the weeknight editions of Noticias Telemundo. He is currently anchoring a new 10 A.M. show called José Díaz-Balart Reports, on MSNBC. He also continues to anchor NBC Nightly News Saturday, frequently substitutes for the weekday and Sunday broadcast, and will continue to anchor breaking news and special events coverage for Telemundo and host monthly specials.