2022 THEME: Metaverse In Bits, Bites, & Pieces
Wondering if the metaverse is real? Worried about getting left behind? We got you!
Join us at the DCxMetaverse Summit on Friday, Oct 7 to learn the who, what, when, where, and how to take part in this very real economic evolution that is coming together slowly -- in bits, bites, and pieces. The goal for DCxMetaverse is simple: Provide the culture with a roadmap to enter the metaverse and to ensure that it is and remains equitable and inclusive.
---
Inaugural DCxMetaverse Summit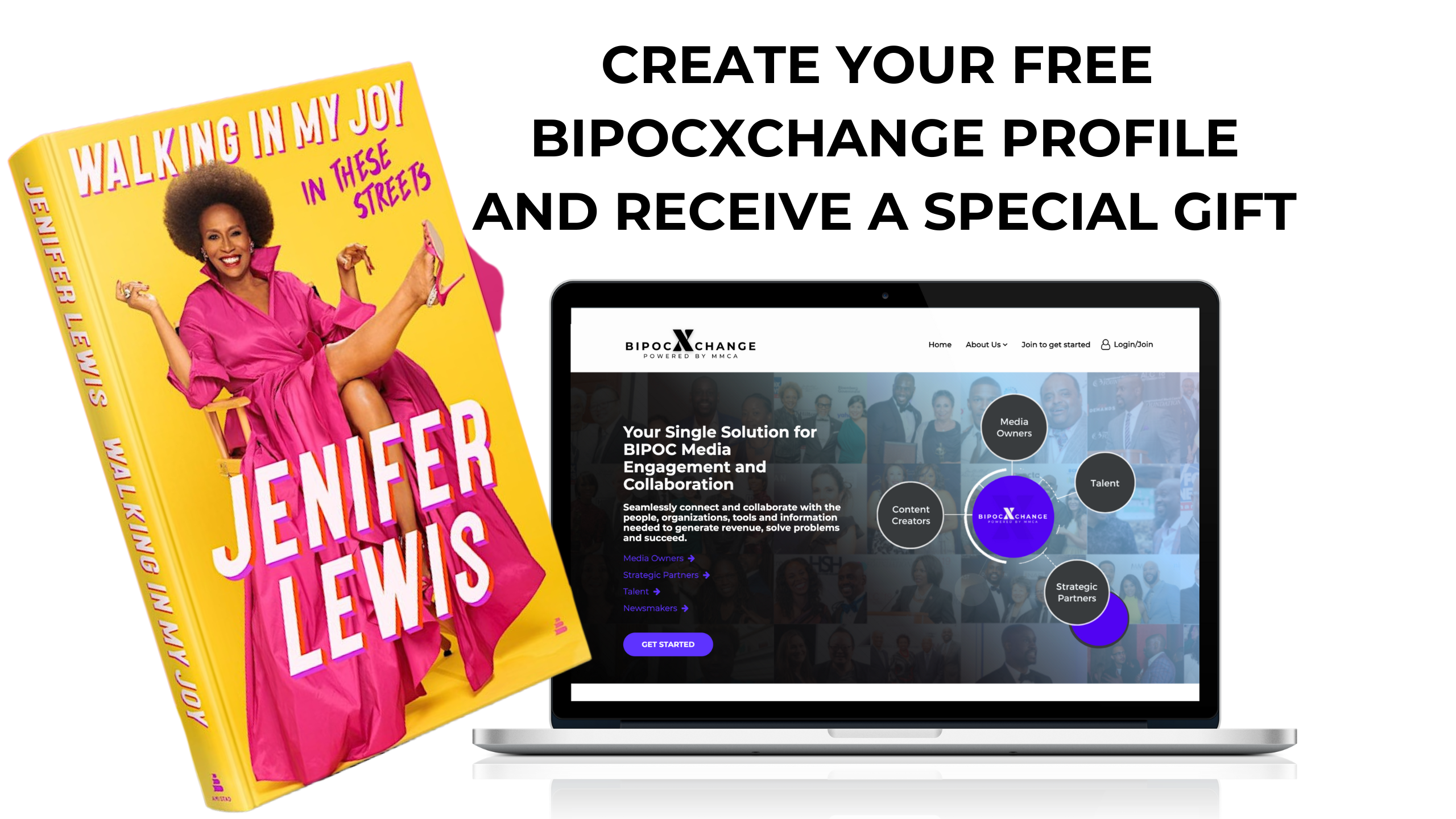 DCXMetaverse
Diversity In the Metaverse
Diversity In Tech
Washington DC
Inaugural Summit
DCxMetaverse Participant Bios
Candice C. Jones – CEO, Public Welfare Foundation
Candice joined the Public Welfare Foundation in Washington as its president and CEO in 2017. Previously, she served as senior advisor at Chicago CRED, an organization that focuses on gun violence in Chicago. In that role, she worked on securing greater investments for violence intervention programs as an alternative to the criminal justice system. Prior to her work with Chicago CRED, she served as director of the Illinois Department of Juvenile Justice, a cabinet-level state agency, where she supervised operations, programming, budget matters and communications. During her tenure, she pushed significant reforms that reduced the number of youth in state custody. She also served as a White House fellow, managing a portfolio within the U.S. Department of Education that included developing education strategies for correctional institutions and shepherding a plan to reinstate federal Pell grants for youth and adults in custody. Earlier in her career, Candice served as a program officer with the MacArthur Foundation, where she managed a grant portfolio focused on decreasing racial and ethnic disparities in the juvenile justice system and on improving the quality of defense for indigent youth.
Chris Denson - Innovator, Author, Host and Producer
Chris is an award-winning innovation advocate, marketer, host, content creator and recovering comedian. As both a storyteller and practitioner, he is an expert at uncovering unique business insights, cultural touchpoints, technological capability, imaginative thinking, and the emotional intelligence required to bring groundbreaking ideas to life. He is the author of the Amazon No. 1 bestselling book, "Crushing the Box: 10 Essential Rules for Breaking Essential Rules," a series of personal and professional examinations of what it takes to thrive in today's innovation economy. Applying his skills to the likes of the Obama Administration, Art Basel Miami, the American Film Institute's Digital Content Lab, HubSpot and Omnicom Media Group, Chris' work has been featured in Adweek, Forbes, Inc Magazine, FOX and The New York Times to name a few. He recently served as senior vice president and U.S. director of innovation at the award-winning IPG creative agency MullenLowe. In the first role of its kind in the agency's 50-year history, Chris was responsible for exploring and applying emerging innovations across Fortune 500 brands, global startup communities, popular culture and new practices within the agency itself. Additionally, he served as innovator-in-residence at Pipelines, a new platform designed to introduce talented Gen Z and young millennials of color to career opportunities in the creative, technology and entertainment industries.
Cleve Mesidor – Executive Director, Blockchain Foundation
@TheBlockFound; @cmesi; www.linkedin.com/in/cmesi
Cleve is the executive director of the Blockchain Foundation, a 501c3 organization leading an industrywide blockchain and cryptocurrency education movement. Cleve also leads the National Policy Network of Women of Color in Blockchain and has been appointed by Washington Mayor Muriel Bowser to the District's Innovation and Technology Inclusion Council. A Washington insider, Cleve previously served as an Obama Presidential Appointee, working as director of public affairs for the U.S. Department of Commerce's Economic Development Administration, where she was charged with promoting White House economic programs and national public-private partnerships to advance innovation and entrepreneurship. She has also served as a senior staffer in Congress and in the leadership of national political campaigns. She organizes the annual National Briefing of Women of Color in Blockchain on Capitol Hill, which features members of Congress and a delegation of female industry leaders. Cleve is a Howard University alumna and author of "THE CLEVOLUTION: My Quest for Justice in Politics & Crypto."
Cyrene Tankard - Influencer
Born in Detroit and raised in Mufreesboro, Tennessee, Cyrene stepped into the spotlight at the age of 16 as a costar on BRAVO TV's primetime show "Thicker Than Water." Cyrene is an alumna of Howard University with a degree in public relations. She has blazed her own path, broadened her horizons, and has taken the entertainment industry by storm. When not in front of the camera, Cyrene is building her diverse portfolio, which includes casting, coordinating productions, show development and speaking at events across the country. Cyrene's work has earned her features in Teen Vogue, Essence, Ebony, The Daily Dish, US Weekly and more. Cyrene takes great pride in her ability to connect and build brands. She is now committed to growing and sharing her journey as she further immerses herself into the health and beauty industries, working to inspire, motivate and change lives.
Dante Simpson – CEO, ESPAT TV
Dante is the co-founder and CEO of ESPAT TV, a premium gaming content agency and studio that seamlessly integrates audiences into cultural conversations. ESPAT TV is a collaborative made up of the world's most recognizable production studios, led by Ridley Scott Creative Group and PRG, and the talented creatives of Zoic Studios, Petrol, Elite Edge Productions & The Famous Group. Dante has overseen the rapid growth and expansion of the organization, as well as provided consultation to companies globally. His work spans global gaming interests, branded entities and high-profile influencers, both on content/technical production and campaign matters. Since ESPAT Studios' inception in 2019, it has helped produce the gaming culture's most recognizable and immersive experiences (Travis Scott|Fortnite, Lil Nas X|Roblox, Post Malone|Pokemon, Ariana Grande|Rift Tour, etc.), NFL's mixed-reality activation with Nickelodeon, the award-winning introduction of Balenciaga in the Fortnite metaverse (Grand Clio Award), and trailers and programming for the world's most recognizable gaming titles.
Earlier in his career, Dante was senior vice president of North American business development for SonyBMG Music Entertainment, where he was responsible for monumental business development, growth and campaigning. Dante also served as vice president of business design and development for The Gucci Group, where he implemented one of the most successful multi-channel marketing campaigns in the high-fashion industry under the leadership of Creative Director Tom Ford. A Billboard Magazine feature story on Dante referred to him as "living proof that success in the entertainment industry comes in varying forms." Dante has been recognized by TrueNYC.com as Entrepreneur of the Month and one of The Network Journal's 40 Under 40. He has made television appearances on Fox Sports, CNN, CNBC, CBS and ESPN. BE Magazine said, "If you don't know Dante Simpson, you NEED to."
Darrell Booker – Corporate Affairs Specialist, Microsoft
Darrell is an executive within Microsoft's philanthropy division, where he creates and leads the Nonprofit Tech Acceleration for Black and African American Communities, one of the company's most important racial equity commitments. He has spent 25 years in the tech industry, holding roles such as chief information officer and chief technology officer. As a successful tech entrepreneur, he leverages that knowledge and experience to bring innovative solutions to help solve the country's social impact issues. Darrell has a big passion for working at the intersection of tech and culture. He chairs the boards of several nonprofit organizations while serving in advisory roles to many other organizations.
Darren D. Dickerson – Founder and CEO, DSD Publicity Consulting
As founder and CEO of DSD Publicity Consulting, Darren's current roster of clients includes STARZ, eBay, veteran actress Vanessa Bell Calloway (This Is Us), and director Benny Boom (All American). DSD past clients include: TD Jakes and TDJ Enterprises, Cedric The Entertainer Celebrity Golf Classic, Naitia "Lil Mama" Kirkland (CrazySexyool), BET (Music Moguls), TV One (R&B Divas/Two Sides), TV Land (The Soul Man), Sharif Atkins (White Collar), and Kevin Frazier (Entertainment Tonight). Prior to forming DSD Publicity, Darren served as director of new business development for Tobin & Associates, the venerable public relations agency founded by industry icon Patricia "Pat" Tobin. Before Tobin & Associates, Darren managed media relations and produced events for Universal Pictures, Gramercy Pictures, Ruthless Records, Death Row Records, FOX Sports West and The Magic Johnson Foundation. He was part of the creative team that produced Soul Suite Fridays and Twisted Tuesdays, extremely successful weekly supper club events that featured marquee recording artists like Stevie Wonder, Rick James, Nelly, Alicia Keys, Angie Stone, Brian McNight, Tevin Campbell, Tommy Davidson, Ken Jeong (Hangover II), Mike Epps (Hangover) Lil JJ (Just Jordan), Earthquake and Michael Collier.
David Morgan - President, Multicultural Media & Correspondents Association
David is president and co-founder of the Multicultural Media & Correspondents Association, a Washington-based nonprofit committed to moving the needle on media diversity, and managing partner of D. Morgan & Partners, a government relations and public affairs firm. In addition, David co-founded the National Infrastructure Investment Alliance, a coalition of investment and development industry leaders helping local governments secure financing and technical assistance for their priority public-private-partnership and Opportunity Zone projects. In addition, David served for almost 10 years as vice president of government affairs for the American Express Company.
Dr. Rashad Richey – Host of Indisputable, TYT
Rashad is a university professor, lecturer, Emmy-nominated broadcaster and political analyst. He was voted Best Talk Radio Personality in Atlanta by the Atlanta Journal Constitution, and named Most Trusted Voice in Atlanta by the Atlanta Business Journal for his morning news and talk program, "The Rashad Richey Morning Show" on News & Talk 1380 – WAOK. He's the political commentator for the largest urban station in the country, The People's Station V-103 FM, and is the host and executive producer of TYT Network's daily news program, "Indisputable with Dr. Rashad Richey" which averages more than 3 million views per day and was just named the fastest growing TV news show in America by the Hicks evaluation group. Rashad was most recently recognized by the Georgia Greater Black Chamber of Commerce as Media Personality of the Year and was the youngest inductee into the National Black Radio Hall of Fame. He was also honored with a Presidential Lifetime Achievement Award for his work with gang-affected and gang-affiliated youth and social advocacy. He received the Global Icon Award at the Black Media Honors award show in 2021 and was recently inducted into the National Black College Alumni Hall of Fame, where he joins other inductees including Dr. Martin Luther King Jr, Oprah Winfrey and Chief Justice Thurgood Marshall.
Eric Brown, Jr. - Senior Mixed Reality Technical Specialist, Microsoft
As senior mixed reality technical specialist at Microsoft, Eric helps business and technical decision-makers understand the possibilities of mixed reality technologies and the metaverse. As a digital advisor, he helps teams envision, prove value, and deploy immersive solutions at an enterprise scale. Eric is a proud graduate of Delaware State University and Harvard University. His mission is to use innovation for equity, creating opportunities for access and success for historically underrepresented populations. This life work empowers the next generation of leaders, dreamers and doers to realize and nurture their purpose and potential.
Eric Pertilla – SVP of Television Development and Production, Fifth Season
Eric Pertilla is senior vice president of television development and production at Fifth Season, formerly Endeavor Content. Prior to joining Fifth Season, Eric was director of original content at CBS with series credits like the Richard Linklater series, That Aminaml Rescue Show, The Twilight Zone, Star Trek: Discover, The Good Fight and Texas 6. Eric's 15+ years in the entertainment industry has seen him drive value for both leading global mass media companies and artists alike, from elevating legacy brands at The Walt Disney Company and helping build the streaming service Paramount+, to ushering the careers of dynamic storytellers such as Tessa Thompson and Shaka King. At the core of Eric's purpose is a passion is to serve humanity by delivering stories that provide authentic representation while building generational talent, which he hopes to accomplish through his edutainment non-profit CreateHubs.
HD4PRESIDENT – Recording Artist
Growing up in Baton Rouge, Louisiana, HD4President found inspiration for his music in life itself, as well as pulling from some of his favorite artists such as SouljaSlim, Jay-Z and Juvenile. While still staying true to his Baton Rouge "jiggin" roots, HD4President's music is a unique mix of hip-hop, R&B, soul and pop, which translates into high energy hits. He set himself apart with his single "Touch Down 2 Cause Hell (Bow Bow Bow)," which achieved virality on TikTok and earned over 4 billion views, with celebrities like Lizzo, Gabrielle Union, Coi Leray, City Girls and Jessica Alba creating content to the song.

Jaia Thomas – Sports and Entertainment Attorney and Founder, Diverse Representation
Jaia Thomas is a Los Angeles-based sports and entertainment attorney with over 15 years of experience on both coasts. Her day-to-day consists of structuring, drafting, reviewing and negotiating an array of agreements relating to the production, distribution, publishing and licensing of television, film and digital content. Her clients include artists, filmmakers, producers, production companies, social media influencers and studios. She also represents current and retired professional athletes with various entertainment and technology ventures.
Jaia has been quoted as a legal expert in publications such as The New York Times and USA Today. She has served as a panelist for the Los Angeles County Bar Association and Beverly Hills Bar Association and an array of sports and entertainment law conferences throughout the country. She has had several articles published in journals including, Pace I.P., Sports and Entertainment Law Journal ("For the Love of the Name: Professional Athletes Seek Trademark Protection"), Journal of Sports Media ("Twitter: The Sports Media Rookie") and The American Bar Association ("1 Million Followers: Understanding Social Media Influencer Agreements").
Jaia was an adjunct professor at UCLA for five years, where she taught a course titled "Copyright Law and the Entertainment Industry" and an all-day seminar titled "The Nuts and Bolts of Starting a Law Practice." Prior to her appointment at UCLA, she was an adjunct professor at American University in Washington D.C. where she taught graduate students about the inner workings of production company formation. She has guest lectured at several colleges and universities, including Stanford Law School and Georgetown Law School.
In 2018, Jaia launched Diverse Representation, a company aimed at increasing the exposure and hiring of Black agents, attorneys, managers and publicists in the sports and entertainment industries. In addition to providing the first ever comprehensive database of Black agents, attorneys, managers, and publicists in the sports and entertainment industries, Diverse Representation also curates various diversity programs, events and initiatives. In 2021, Diverse Representation launched three pipeline programs to increase the number of Black executives in the television, film and music industries
Sui Lang Panoke – SVP Diversity. Equity and Inclusion, Zions Bank
Sui Lang L. Panoke is a visionary leader, social entrepreneur and international trainer and facilitator with a passion for empowering today's leaders to rethink, create, and innovate. She has recently been named senior vice president of diversity. equity. inclusion. for Zions Bank. In this role, she is responsible for directing the bank's strategic vision, developing a comprehensive DEI strategy, and delivering on a plan of action to promote diversity, equity and inclusion across the bank and the communities that it serves. Sui Lang is also the founder of Rethink International, a global social enterprise and international training organization designed to challenge people to rethink how and what they think. Sui Lang also founded the Rethink Tank, a social think tank that hosts power conversations, bringing together people with diverse points of view for the purpose of building bridges across social, cultural, racial and political differences. She also founded Women Politics Media, a global leadership and media training organization that seeks to democratize the media landscape by training women, people of color, and emerging young leaders to use the media as a vehicle to impact public policy.
Tavonia Evans - 4x Founder at Guapcoin | Kowrii |
Tavonia is a 4x founder, engineer, designer, data scientist. She founded and developed the decentralized cryptocurrency Guapcoin. Tavonia's vision is to use Guapcoin for the economic empowerment of Black people and especially Black-owned businesses. Not new to the world of startups, Tavonia made the transition into the world of blockchain in 2016 as a result of identifying cryptocurrency as a tool that could stimulate economic growth and financial freedom within the Black community. She is one of the first Black women heralded as being the founder and lead engineer in developing a coin with such a mission within the Black community. She was featured in Glamour Magazine's May 2018 "Women in Crypto," CNN, Complex TV, CNBC, Marie Claire, Blavity, Ozy, as well as other media publications for her work in the space. Since 2017, she has been an expert global voice for blockchain, and has spoken on diversity and the impact of blockchain technology in a variety of forums. She has made it her mission to educate both minorities and women on the potential of cryptocurrency to liberate the masses from poverty while providing greater access to funding.